Anne Owojori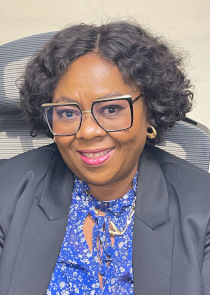 AnneShade Associates LLC is a full-service accounting and tax preparation firm based in Cranston, Rhode Island. With over 30 years of experience, we have the expertise and knowledge to help businesses and individuals solve their tax problems, help their businesses grow, and achieve their financial goals. 
At AnneShade Associates, we do more than file your taxes, help you manage your business accounts, or prepare your financial documents. We believe in educating our clients and giving them the knowledge needed to make the right financial and tax decisions. 
We achieve this by staying current with the tax law changes, attending seminars such as the IRS Nationwide Tax Forum, and the like. 
---
Reviews
Nice! Anne is a very good accountant. She's professional and friendly. She does her job very well! 
Dorothy K.
Client since 2006 
I have been working with Anne for 25 years. Anne is very reliable. She is going to do whatever it takes to get it done.             
Vanessa C., Esq.
Client since 1990 
Credible. Dedicated. Experienced. There are not a lot of bookkeeping specialists that have the experience to get tax conflicts resolved. Anne's great at what she does.     
Steve B.
Client since 2014 
Anne is thorough, organized and very nice.  She took time to explain everything to us to make sure we understood.  We will definitely be back

Janice M.
Client since 2020